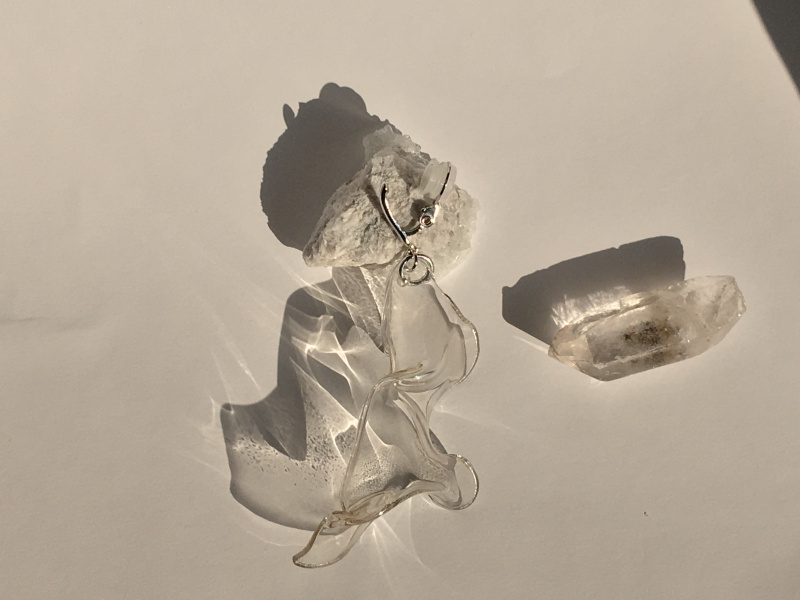 雲、水、光…
流動的で、掴みようがなくて、輪郭がぼやけている
美しいものたち。
同じ形を作ることができない浮遊感ある不思議なモビールは、
光や影を帯びることで、
水面の様な輝きのジュエリーに仕立て上がる。
<素材>
アクリル|銀925
Cloud, water, sunshine…, fluid and unseizable things in nature.
All the beautiful things that have vague outlines.
Pieces of this jewelry are individually shaped and they would drift like a mobile sculpture. When you wear the piece under sunlight, it will shine and cast shadows at the same time as if the water shines.
That's when this piece would be completed.
<Material>
Acrylic|Silver 925